Tooling Division
The tooling division was established in 1994. 1998 was awarded S09001 certification and IATF16949 Certification in 2008.
As well as to develop the diversity of our products, we purchase advance equipment is constantly; such as six-axis laser processing centre to match the precision product.
In order to meet the needs of mold machining positioning, we adopted the "EROWA" positioning
system to make machining more stable, faster and repeatable.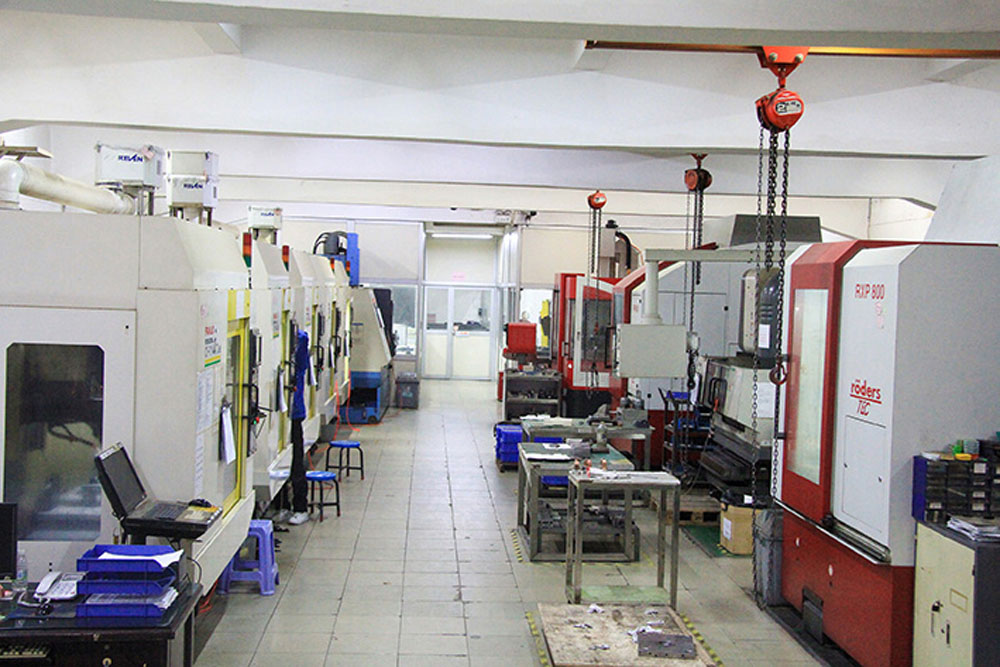 Five axis CNC Machining Centre: Accuracy of 0.01mm
Moore Jig Grinding Machine: Accuracy is 2μm spindle can reach 175,000RPM
DMG laser engraving machine can be used for different materials on a very fine engraving process, and has six-axis machining function, can make the vertical wall from different angles. It can also be processed by 3D to produce highly stereoscopic work pieces. In addition, there is a fairly accurate correction function in the optical partition. The laser diameter can reach 0.02 – 0.04mm, the minimum roughness is RO.8 (VDI18), and the precision is 0.01mm. It is the first choice for precision die carving.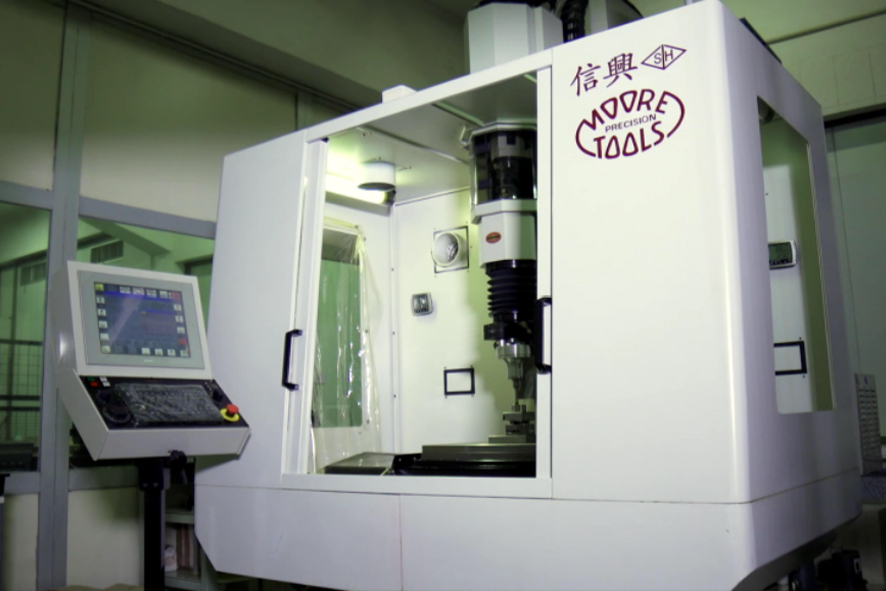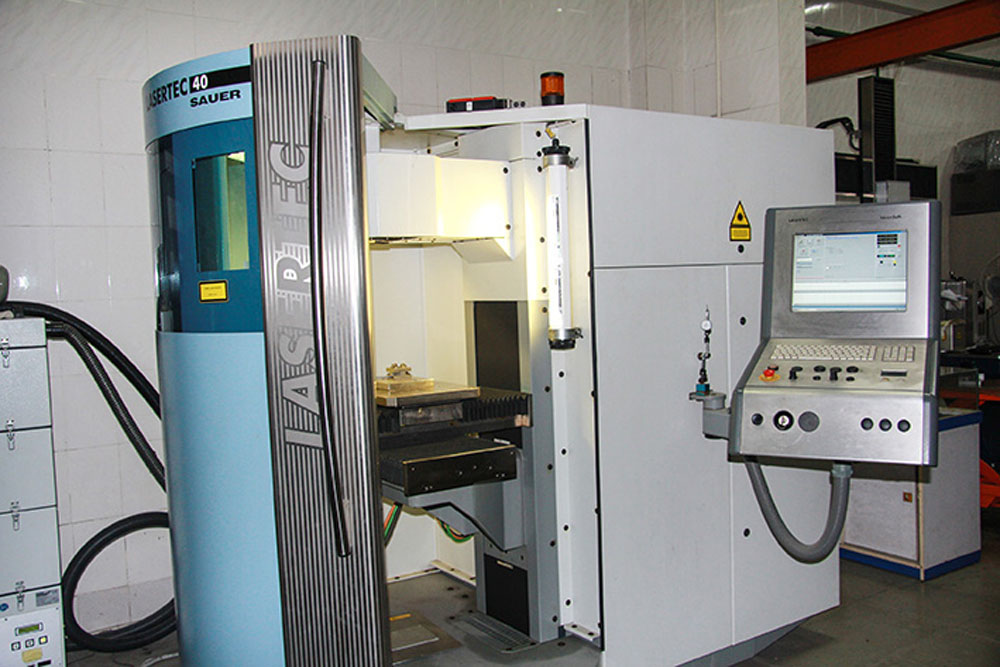 High precision machining positioning system – Erowa system
In order to save the time of changing the workpiece and adjusting the machine. We decide to standardize, the whole plant by introducing the EROWA fixture system.
We will have one or more standard pedestal (ITS chuck) on each machine.
Each work piece will have an Erowa holder. When we put the holders into any base, the tolerance between the jig and the machine will be no more than 2μm (0.002mm).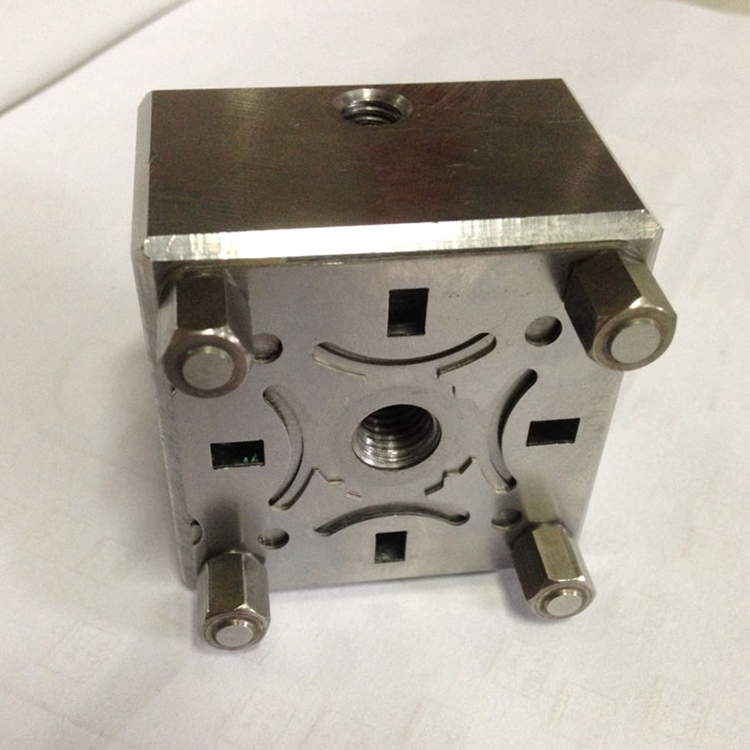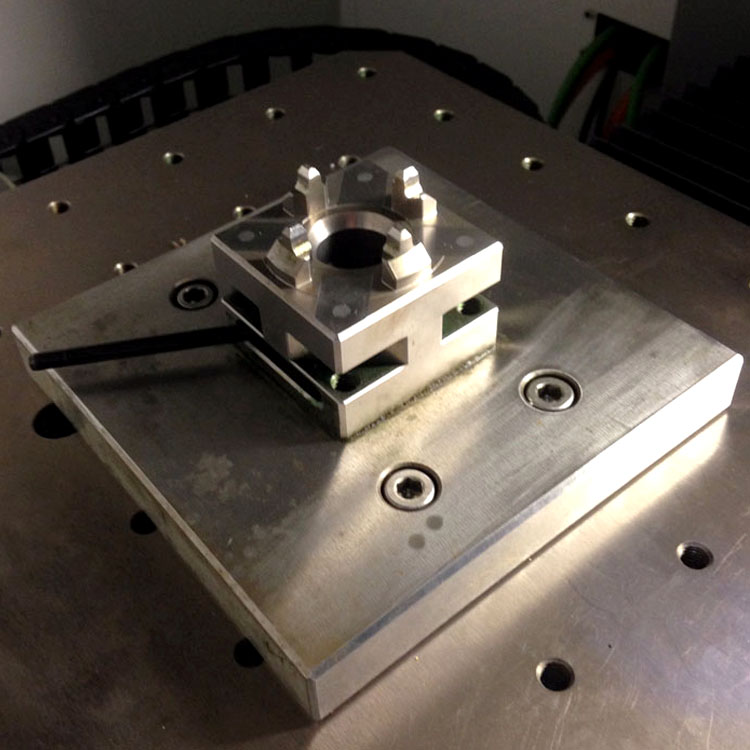 Processing management system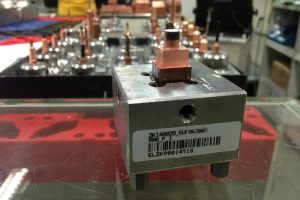 Bar code System

A2D Bar code Management system was introduced to control the flow of work pieces within different workshops.
This barcode system can help us to trace each work pieces location. The barcode will be scanned before and after each process and save the records.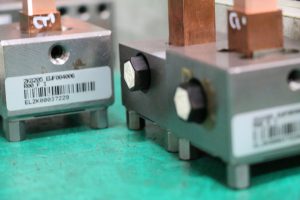 RFID System

A more advance management system was introduced to monitor the tooling process across different workshops (CNC, CMM, EDM, etc.), thus reliably recording the workflow.
It is designed for our automation system. More durable, and efficient.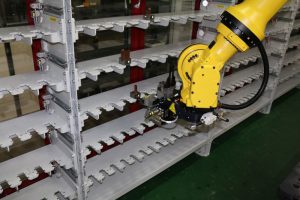 Automatic system

We are equipped to have enough foundation to develop automatic processing after we use Erowa system and process management system, following company industrial 4.0 direction, we have invested a set of Roders automatic processing center. The production of large quantities of workpieces can be made more quickly and more accurately.
Machining Center
24 hours * 7 days working time
Using RFID system
Currently we have 2 Roders CNC machines. Maximum can increase to 6 Roders CNC machines
CMM
Full Automatic measurement system is also a project that our company vigorously promoted. The measurement data can be directly recorded into the data center to meet the management requirements of IATF16949.
2015 has started the first CMM automatic mainly measuring electrode.
2017 has added an upgrade version, can check 4 copper pieces at one time.