Plastic Injection Division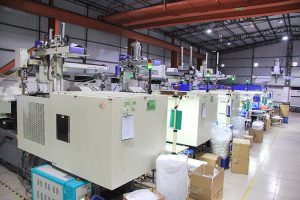 Plastic molding workshop was established with tooling division in 1994, our major works are precise injection and thin wall injection, Over 99% of the injection machines were imported from Japan. Amongst them, over 80% are FANUC and SUMITOMO electrical injection machines.
The accuracy of the injection stroke can reach 0.01mm, which is better than conventional injection machines. This is because it is driven by servomotor where conventional injection machines are driven by hydraulic motor, our machines size are from 30 to 850 tons. We also have a 250 ton Nissei and two 280 ton Sumitomo high speed electrical double injection machines.
To reduce material consumption, we use hot runner system with multi-cavity tooling. We also provide a 100K level clean room for production. Other facilities we have are professional Hopper dryer, professional mould temperature control systems, central material transmission system with drying capability and central control system. All these facilities allow our production to be more stable.
We was established a well organized quality management system, included 7S, TQM and spec, which we was verified by ISO13485 and IATF16949. Therefore, we can have the ability to produce parts in the automobile industry and medical industry.
Clean Room workshop
Our clean room follows the ISO14644-1 Lv5 standard
Ground floor is our injection clean room
2nd floor is our assemble clean room
Double Injection Equipment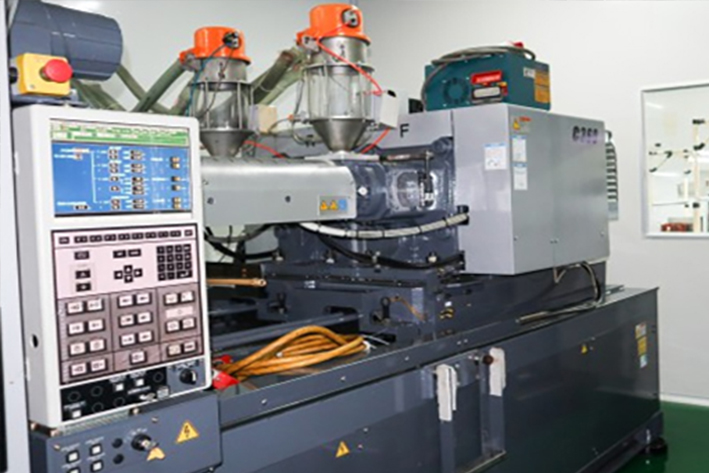 Central Automatic Hopper Dryer System